Monday, 19 August 2013
I've been working really hard this summer to get healthy. Being a work at home mom during the summer home with kids I want to make sure they too are staying active and the best way for all of us to do that is to do it together! Of course if you are in the high temp weather areas please use caution with some and always remember to drink lots of water and have it with you at all times for everyone!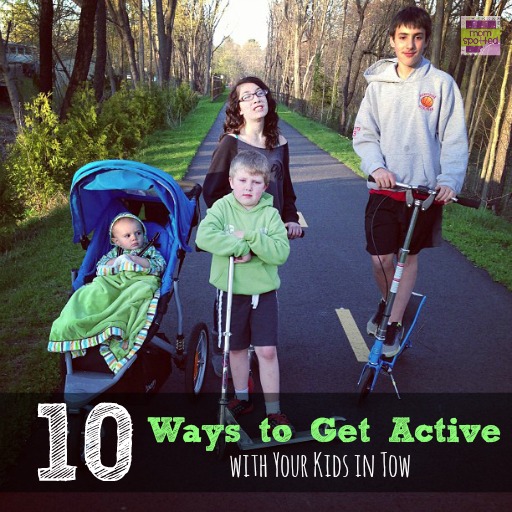 1. Go for a walk. No matter the age, no matter the ability it's one thing everyone can do together. Put the little in the stroller and go. We also use this time to get the dog out. We have everyone taking turns holding the leash and Gavin has become much more confident in taking care of our pet as a result.
2. Swim. Swimming is a great way for everyone to stay cool and exercise at the same time.
3. Jump Rope. Did you know if you want to burn a lot of calories fast you should jump rope?
4. Run. This is a new one for me as I've stepped up my walking. I have the kids take their scooter so they can keep up with you.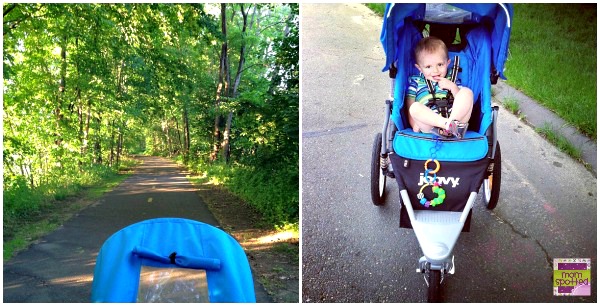 5. Hula Hoop. Not only is it fun for them but let's talk about what a HUGE calorie burner this is.
6. Garden. Not only do you benefit from fresh vegetables to teach healthy eating but you can also burn a lot of calories when you're moving all around digging, weeding, and planting your plants and vegetables.
7. Take a bike ride. This is a fun one that can be fun and you can make it short or long or the way to get to one of your plans for the day. I find children go farther and longer on their bikes.

8. Play Wii. Many games are now made specifically with weightloss in mind. My boys love games where they can dance and since and before you realize of you've burned through 600 calories and you've had a fun night.
9. Rollerblade. This one is great for just mom too if the kids want to scooter or bike faster then you can walk or run.
10. Take a hike. My kids love exploring and I love climbing. If you plan accordingly your kids will find hiking fascinating. Not only will they not realize the exercise they are getting but being outdoors with nature is very educational too!
Contributed by Jennifer @Â momspotted